Planning of a traceability pilot project adapted to Quebec's selective collection plastics and their value chain.
Goal
Evaluate the approaches, advantages, disadvantages and compatibility of various traceability systems and measure their applicability in Quebec, then plan a pilot project based on the various industrial projects conducted by CPT.
---
Background
Material traceability is essential to assure producers and consumers that the end-of-life management process for packaging is effective. A traceability process will need to meet the accountability requirements of the modernization of Extended Producer Responsibility (EPR), which implies greater control over the entire value chain, as well as the qualification criteria for food grade recycled resin. This is even more important as any obligations to integrate recycled content will require fraud prevention measures. Since there are several possible approaches, their respective advantages and disadvantages need to be better assessed, so as to select a system that is easy to use, inexpensive to deploy and maintain, and offers an adequate level of reliability and performance.
Four activities are planned as part of this mandate:
Identify, analyze and classify existing and developing traceability approaches applicable to waste management, as well as service offerings from specialized suppliers, both in North America and Europe;
Determine reporting requirements and principles for recycled content certifications, food grade recycled resin production, and the Regulation respecting the selective collection of certain residual materials.
Carry out a survey of companies' operations tracking and management systems and assess how these tools can exchange data with the traceability systems studied
Outline specifications containing the parameters to be considered in order to qualify the various traceability tools for a pilot project.
---
Project manager

---
Partner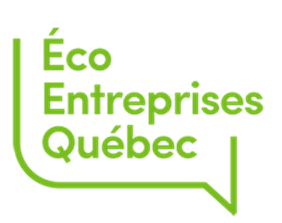 ---